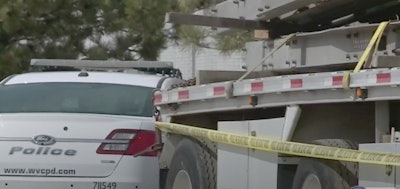 A still unidentified truck driver died Monday, March 18, when part of his cargo of steel beams fell on him as he was helping unload at a company in suburban Salt Lake City.
The federal Occupational Safety and Health Administration is investigating the accident that occurred at about 12:15 p.m. at Warner Trucking in West Valley City.
Police told KSL.com that in "the process of unloading, the cargo became unstable and fell from the forklift" pinning the driver. Others and first responders worked to save the man, but he was pronounced dead at the scene.