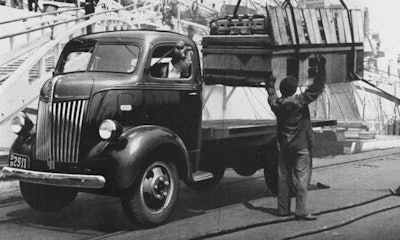 Return with us now to those more innocent days of 1941 -- just before America joined World War II that December -- as the pride of Detroit, the Ford Motor Company, rolled out its line of trucks for that model year.
The lineup included six different wheelbase lengths, 42 body and chassis styles, and three different engines. Ford trucks could be powered by an 85 hp engine, or a 95 hp engine the video's narrator says is "hailed by owners the country over as the most sensational truck engine development of recent years." Introduced that year was an economical four-cylinder engine.
Here's how the Ford trucks of 1941 looked.