Even the best of the veteran truck drivers need a little help every now and then. Not because of what they do or fail to do, but because change is rampant and the last thing any pro driver needs is to find out about a trip-alerting change when it's too late to do anything about it.
Rand McNally's TND 750 tablet is a powerful truck-specific GPS device created for professional drivers who leave nothiong to chance.
With more powerful processors, the TND 750 tablet also includes updated Rand Navigation 2.0, the company's proprietary navigation software that features truck routing, a clean interface, crowdsourced points of interest reviews, and new visuals, such as three-dimensional cities and landmarks.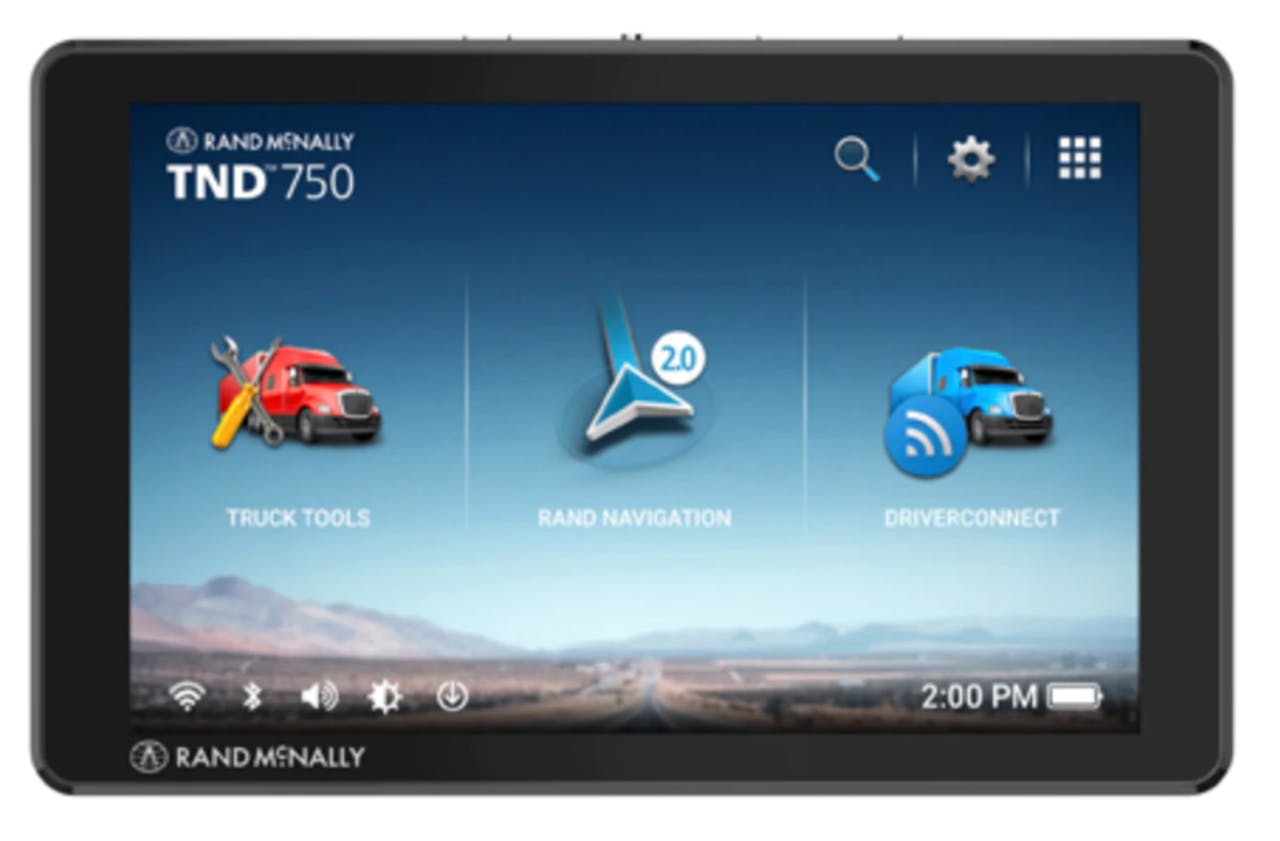 The TND 750 has faster processing, stronger magnetic mounts, and new designs. Other key features include:
Bright, high-resolution 7-inch screen
More powerful processors for faster routing, quicker responses, and smoother graphics
Live traffic, current fuel prices, weather conditions updates
Enhanced driver tools such as mileage and fuel logs and the ability to create custom routes
Improved wi-fi and Bluetooth capabilities for faster over-the-air updates and connections
Free lifetime map upgrades
Available at travel centers and online, the TND 750 retails for about $400.
RELATED NEWS: New Gear Guide gets you ready for winter and the holidays