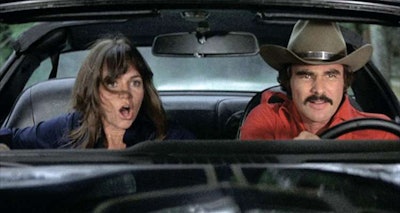 It's OK to confess it, you're among friends: you've always seen yourself as the star of a trucker movie. Right?
Maybe it was the role that made Burt Reynolds the Hollywood icon he became, Bandit in Smokey & the Bandit. Or, maybe you fancy yourself as Rane, Peter Fonda's role in Highballin'. The Road Warrior from Mad Max? How about Rubber Duck from Convoy? Please don't tell us you think of yourself as Rusty Nail in the Joyride thrillers.
There are so many great trucker roles on the silver screen it can be hard to choose which suits you best.
Truckers News is here to help. Take our quick and easy quiz and find out which big screen trucker you were really meant to be. No screen test required.
[gtbutton link="https://www.tryinteract.com/quiz/Randallreilly/8″ target="_blank" embossed="yes" background="#E50C12″]Take Our Quiz[/gtbutton]