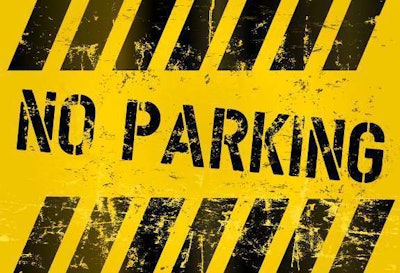 Martin Turpel appears headed to court for parking his truck in the driveway of his home.
The 42-year-old veteran driver from Truro, Nova Scotia, Canada has been issued a ticket and fined $233.95 for parking the truck he drives for a milk products company next to his home.
A local law says no commercial vehicle over 8,047 lbs. may be parked overnight in a residential area.
"It's discrimination against truck drivers," says Turpel, who started driving when he was 19 years old.
Turpel says his neighbors don't complain, he drives safely and quietly and ought to be left alone.
Local officials say Turpel will be cited each time he parks his truck at his house.
The whole thing appears headed for court.
Check out the many comments at the bottom of the article, then tell us what's happening with parking where you live?