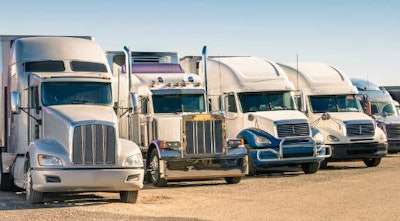 "You'd think that because the federal government dictates the number of hours we can drive and how long our off duty time must be before driving again, they'd snap to the fact that big trucks need SOMEWHERE to shut down for the mandatory rest period. Well, that just kind of slipped their mind."
That was just one of the comments over at our sister site Overdrive, when they asked readers to rank the top issues facing truckers today.
The folks at the American Transportation Research Institute recently released its top 10 list of industry issues and, to the surprise of some, truck parking came up as a source of concern.
Now it's your turn. Use the comments section below to vent about your own parking problems.