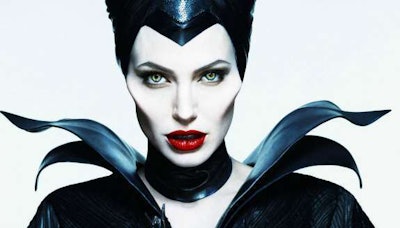 Maleficent | PG
Quick refresher: Maleficent was the scary evil fairy who put a curse on Princess Aurora, a.k.a. Sleeping Beauty in the 1959 Disney film. In this spinoff, Maleficent (played by Angelina Jolie) is locked in battle with King Henry (Kenneth Cranham), and ironies of ironies, finds out Aurora may be the only person who can forge peace between them. Oops. The film was well received and made a bundle of box office bucks. DVD = $29.99. Blu-ray = $36.99.
Also new and worth a look:
Planes: Fire and Rescue, a follow-up to Planes and an aerial version of the animated hits Cars & Cars II, in which a race plane becomes a fire fighter. Rated PG. $29.99/$36.99.
The Newsroom: The Complete Second Season stars Jeff Daniels and is, essentially, The West Wing as if it were a television network. Created by Aaron Sorkin. Not rated. $59.99/$79.89.
The Hobbit: The Desolation of Smaug: Extended Edition is the latest Tolkien tale in which the Dwarves try to retake Lonely Mountain and a whole bunch of gold from the dragon Smaug. Rated PG-13. Blu-ray = $35.99.