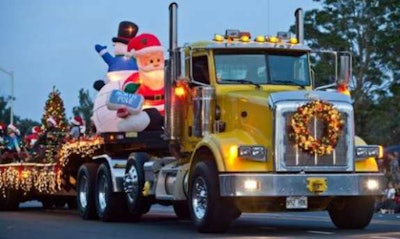 We're not big on rushing the season, but with Thanksgiving two weeks away, the rest of the holiday season is not far behind.
Because of that, we're asking you to share some of your favorite holiday traditions.
Do you decorate your truck? (Inside? Outiside?)
Play Christmas carols in your cab? (Have a favorite? Sing along?)
Have a menorah in your truck for Hanukkah?
Wear a Santa cap as you go about your work?
With who, if anyone, do you exchange gifts? (Are you someone's Secret Santa?)
Celebrate Kwanzaa?
Have you started making New Years resolutions for the road?
If you do any of the above, tell us all about them in the comments below.
And, let us be the first to wish you … No, it's too early for that.