Bryan Martin, one of the men behind 4 States Trucks and this weekend's Guilty By Association Truck Show in Joplin, Mo. read off a long list of attributes of the man of the hour. He said Eddie Hartsell:
is an incredible role model
a member of Cat's million mile club
hauled more that 250 million gallons of gasoline in his career as a tanker driver
was "an amazing backer upper"
dressed up the frog hood ornament on his trucks
and was easily startled if you tossed a broken fan belt in front of him as if it were a snake.
Hartsell, who lives in Joplin, is this year's recipient of the Larry H. Martin Memorial Award, given by the folks at 4 States in memory of its founder, the late father of today's operators Brice and Bryan Martin. Hartsell was originally hired by Martin Oil Company, which was operated by Brice and Bryan's grandfather.
The award recognizes someone who:
Spent their career promoting trucking in a positive way
Was hard working
Has a compassionate heart
Lived a life of family values
The award was presented during the extensive evening portion of the first full day of GBATS. The ceremony was followed by FMX Motorcross thrill show, the Lucas Motor Sports Truck and Tractor Pull and a massive fireworks display.
Jessica Martin, director of marketing for 4 States, continues to be pleased with the response of guests at this year's customer appreciation gathering.
"People are astonished by the number of trucks that are here," she said. And, the quality. "People are bringing their best trucks."
Saturday is GBATS biggest day. The schedule includes;
7:30 a.m. pancake breakfast for participants in the Special Olympics convoy
11 a.m., and 3 p.m. big rig burnouts
3:45 p.m. Special Olympics Convoy auction
6 p.m. Convoy departs for Downtown Joplin
7:30 p.m. Tony Justice in concert
8:30 p.m. Live Wire Concert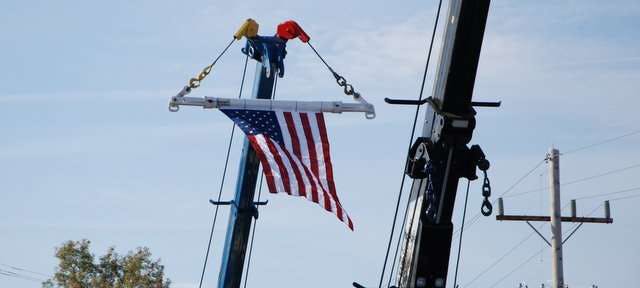 Old Glory over GBATS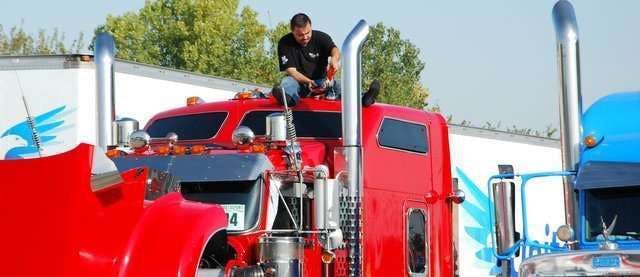 Eric Landry readies his 2008 Kenworth for the show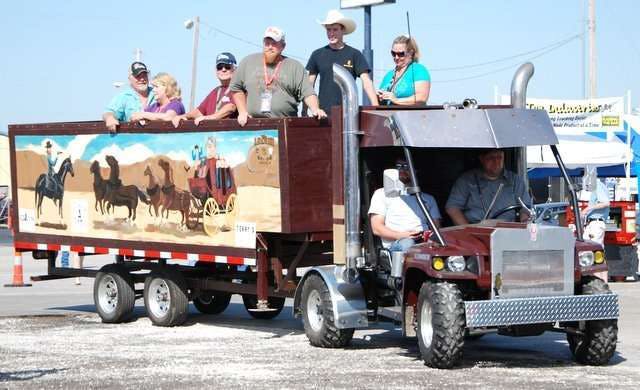 GBATS guests rode in style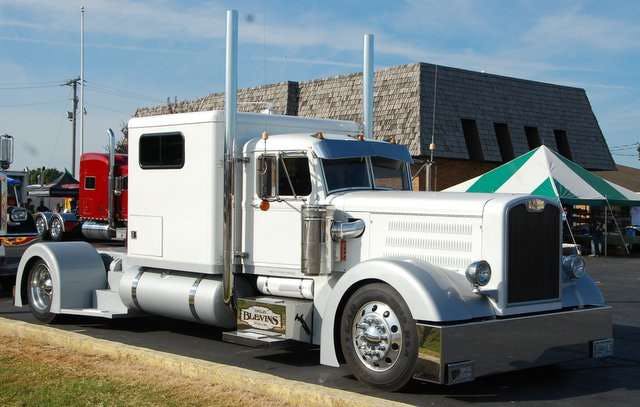 One of the many trucks at GBATS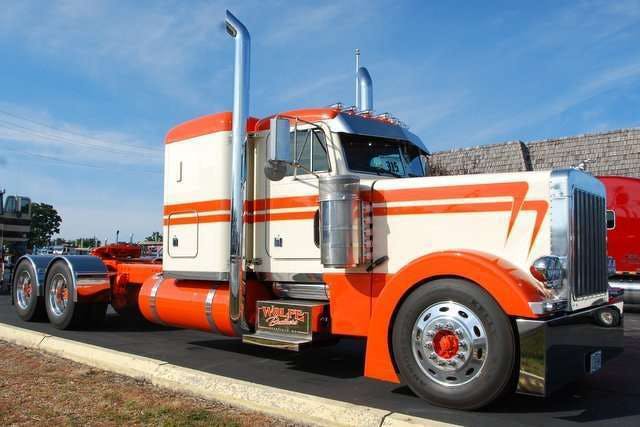 Zach Wolf's 1999 Peterbilt 379 from Deerfield, Mo.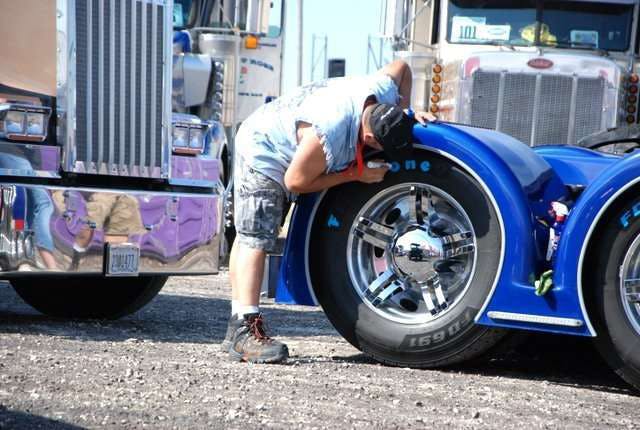 Alfred Spino from Texas adds a few final touches to the tires of his 2001 Peterblit 379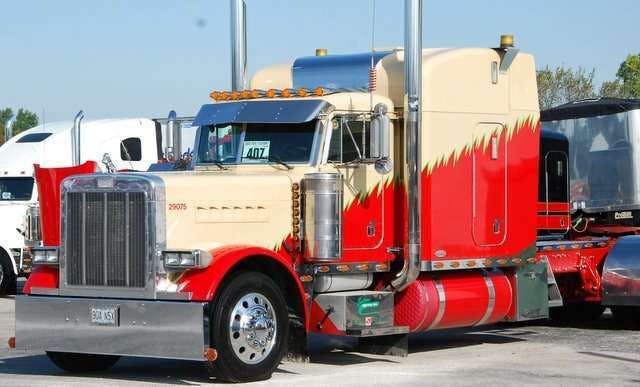 Al Mecey's 1995 Peterbilt 379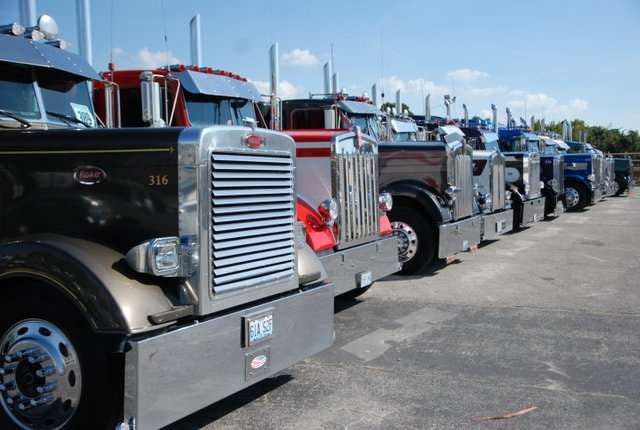 Some of the more than 400 trucks at GBATS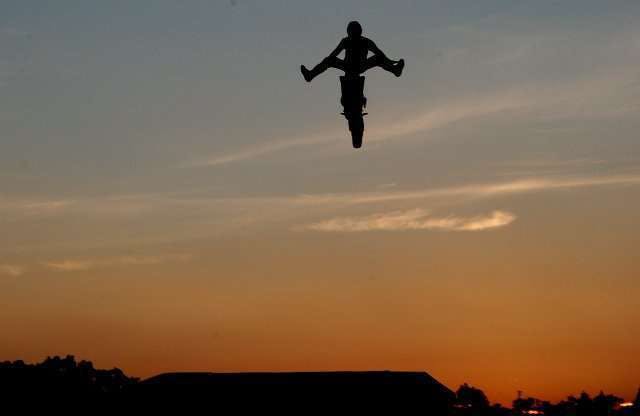 FMX Motorcross riders Friday night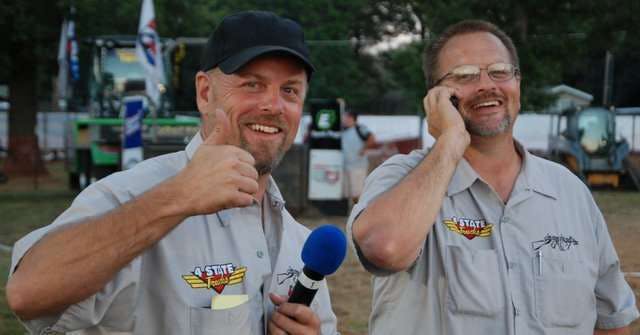 Bryan and Brice Martin, owners of 4 State Trucks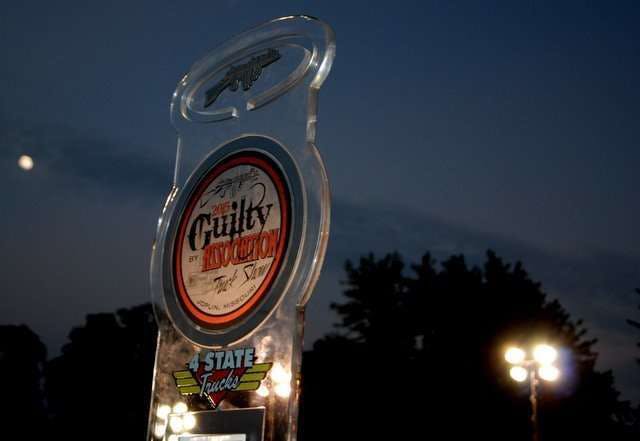 The Larry H. Miller Award that was presented Friday night