TA Petro Stopping Centers will serve free meals to all active duty military, veterans and reservists with proof of service Tuesday, July 4 at participating Country Pride or Iron Skillet restaurants nationwide.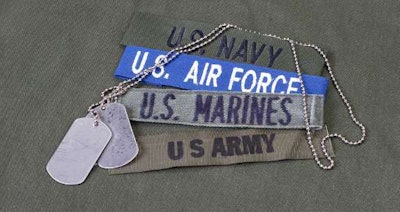 On the Fourth, any veteran, active duty or reservist from the military can receive a complimentary meal of their choice from a special Military Only menu, by showing proof of service to their server before ordering. Proof of service includes: U.S. Uniform Services ID Card or Retired ID Card; Current Leave and Earnings Statement; Veterans Organization Card; Photograph in uniform; DD214; or Citation or Commendation.
"It is an honor to acknowledge the men and women who have sacrificed so much for our country by inviting them to our restaurants to share a meal," said Tom O'Brien, President and CEO of TravelCenters. "We will also be honoring all of those who gave their life defending our country by preparing Fallen Soldier Tables at our restaurants. A single place setting at an empty table represents the wish that fallen men and women of our armed forces could be present to dine with us."
This is the fifth year that TravelCenters is honoring military with free meals in its restaurants on Independence Day. TravelCenters has served more than 36,000 free meals to veterans and active duty military service men and women in the last four years.