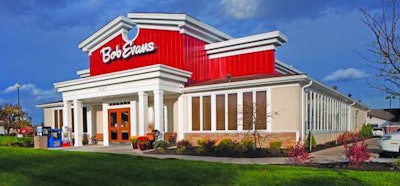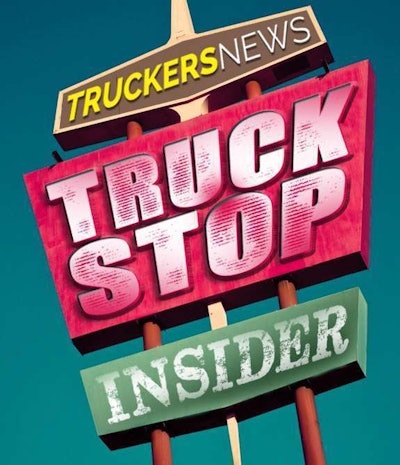 Visitors to the TravelCenters of America location on I-70, Exit 126 (10679 Lancaster Rd.) in Hebron, Ohio now have a new dining choice.
The TA is home to the chain's first Bob Evans restaurant, which has seating for 116 guests and offers a modern farmhouse design with exposed wood trusses and polished concrete floors. The restaurant is open daily from 6 a.m. to 11 p.m.
In addition to a full menu, the restaurant includes a bakery case filled with prepackaged items to go. Earlier this year, Bob Evans announced it would begin serving brunch all day, every day.
"The addition of Bob Evans provides our drivers and guests with yet another high quality food option along their travel route," said John Ponczoch, senior vice president of the TA Restaurant Group. "We are excited to be able to deliver the same farm-fresh goodness and heartfelt hospitality that Bob Evans has been serving their guests for the past 50 years,"
Boss Truck Shops opens in Missouri
Bosselman Boss Truck Shops has opened a new truck service location in St. Robert, Missouri, along I-44 at exit 163 between St. Louis and Springfield.
The new shop offers four service bays, a new alignment machine capable of performing three-axle alignments, a JPRO diagnostics system and other repair services. The shop also provides 24-hour roadside service.
A grand opening for the shop was last week. The new location is Boss Truck Shops' 44th in 22 states.
Love's opening in Sheboygan this summer
Construction continues on a new Love's Travel Stop in Sheboygan, Wisconsin.
The new travel stop is located at 6710 South Business Drive near Interstate 43. It will include a Subway and Hardee's, and is expected to be open early this summer.
However, the website mysheboygan.com reports: "… it won't be easy getting to Love's this summer as the Sheboygan County Highway Department will be reconstructing South Business Drive between Weeden Creek Road and I-43."
Fire destroys 730 Truck Stop
Fire destroyed a popular truck stop just off Highway 401 in Cardinal, Ontario, Canada over the weekend.
Police and fire investigators continue to search for the cause of the fire that destroyed the 730 Truck Stop Saturday. The blaze was reported at about 11:45 p.m. and took more than 12 hours to extinguish.
One person was injured in the fire that consumed a restaurant, retail shop, insurance company, hair salon and offices at the truck stop. The Flying J gas station wasn't damaged in the incident.