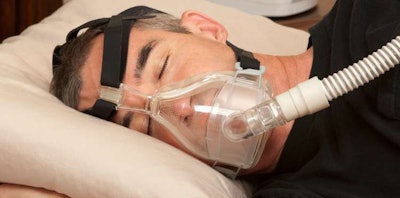 Two powerful senators from the Northeast have proposed legislation that would require the Department of Transportation to test commercial-vehicle operators and train operators for sleep disorders including obstructive sleep apnea.
Senators Charles E. Schumer of New York and Cory Booker of New Jersey last week announced new legislation, the wording of which has not been released. Their action comes after DOT dropped efforts to create a sleep apnea testing rule recently.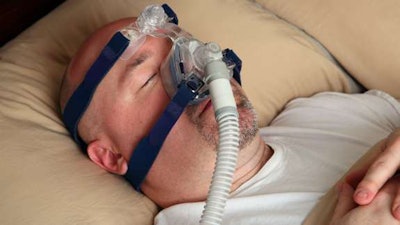 Any such legislation would have to pass the Senate and a companion bill would have to be approved by the House. The legislation then would have to go to the president for his signature.
A rule proposed by the Federal Motor Carrier Safety Administration in March 2016 would have expanded sleep apnea testing and treatment requirements for truck drivers and rain operators. Last month, the agency said it would not continue pursuing the rule.
The sleep apnea rule would have given clarity to medical examiners, carriers and drivers about what criteria would prompt a driver to be referred for an in-lab apnea test, as well as a treatment protocol. Currently, medical examiners rely on one of several different sets of screening protocols to determine apnea test referrals. The policy has caused confusion, in some cases bringing charges of unwarranted referrals from drivers.
A statement from Schumer's office said, "The Senators have repeatedly urged USDOT to reverse course and re-start the rulemaking process that they abandoned earlier this year (that) would have required sleep apnea screening. However given USDOT's unwillingness to move forward with this important safety requirement, the Senators will now be pushing for legislation that would require them to move forward."
Much of the legislative push by Schumer and Booker is based on several high-profile passenger rail accidents that have occurred in their states.
"In the face of compelling facts that show sleep apnea is a direct cause of several tragic train accidents, the Trump administration has backed off a new mandatory testing rule," said Schumer. "This is dangerous and ill-advised. A federal law would force all rail lines — in New York, New Jersey and across the country — to conduct these tests in perpetuity and with clear federal guidelines. Across-the-board sleep apnea testing must be law of the land for train operators and commercial drivers to help ensure us that the tragedies that happened in Brooklyn and in Hoboken will be prevented in the future."
According to a statement from Schumer, the National Transportation Safety Board recently confirmed that the two train operators involved in the January 2016 Long Island Rail Road crash in Brooklyn and the September 2016 New Jersey Transit crash in Hoboken suffered from undiagnosed sleep apnea.