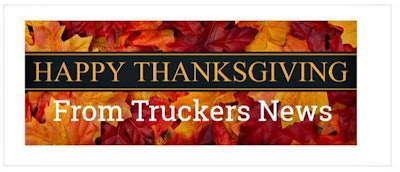 We're sure it comes as no surprise to you — someone who spends their work days on the road — that truck drivers have an important role to play in making Thanksgiving the beloved holiday it is.
This infographic from Telogis explains what you do to make every Thanksgiving meal possible.
From all of us at Truckers News, have a peaceful and restful Thanksgiving. And, if you are among the many American truckers who are working today, stay safe and know many folks are thankful for all you do.