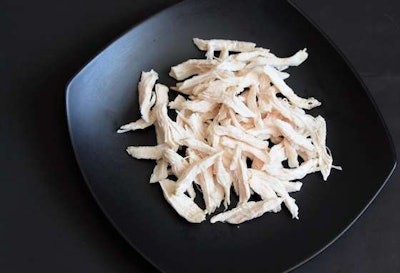 Shredded chicken is one of the most versatile foods you can prepare ahead of time for meals later in the week. You can cook a batch and store it in a cooler to use with tacos, rice, sauces, sandwiches, pasta — the possibilities are nearly endless.
When you're driving a truck, though, you don't exactly have time to bake or boil a big batch of chicken for shredding. Your slow cooker can help with that.
Thanks to a recipe from Epicurious, shredded chicken doesn't have to be boring. Their recipe uses onions, garlic, bay leaves, chicken broth, salt and pepper to give the chicken some character. It cooks in about six hours and once it's done, you can shred it and use it in your favorite recipes throughout the week.
See the complete recipe, including cooking instructions and ingredients, on Epicurious.