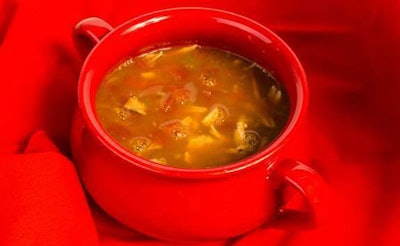 Saturday is Cinco de Mayo, the day that commemorates the Mexican Army's defeat of the French at the Battle of Puebla, on May 5, 1862, but which many Americans wrongly consider Mexican Independence Day.
Regardless of what it celebrates, it usually is a day for many to enjoy many of the great dishes of Mexican cuisine. If you're working or at home and busy come Saturday, you can have a good Mexican meal without a lot of fuss if you use your slow cooker.
This recipe for chicken taco soup comes from The Girl Who Ate Everything blog by Christy Denney. One of the best things about it is that it can whipped up with just a slow cooker, making it ideal for cooking on your truck.
It takes three to four hours on low and delivers 12 servings, so you will have plenty for the day after Cinco de Mayo as well.
See what it takes to make on Christy's cooking blog.