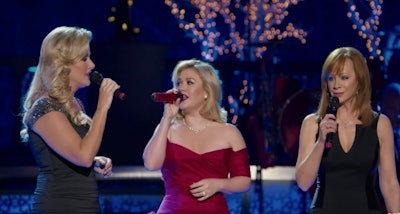 Christmas is about many things: faith and family, food and fun, gifts and good cheer.
Few things wrap those all together like the music of the season. Here are a baker's dozen Christmas songs by some of country music's biggest stars.
If you're home, put your feet up and let these songs fill the house. If you're on the road, settle into your bunk, get something warm to drink and slip on a headset and relax.
And, Merry Christmas!