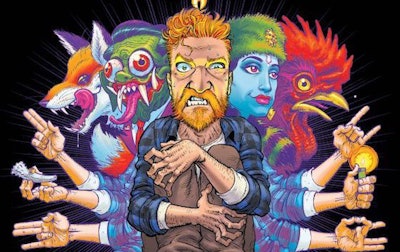 Country singer-songwriter and Kentucky native Tyler Childers is hoping to make his home state proud with his new album, "Country Squire," out now.
"I hope that people in the area that I grew up in find something they can relate to. I hope that I'm doing my people justice and I hope that maybe someone from somewhere else can get a glimpse of the life of a Kentucky boy," Childers said.
The nine-track album was produced by Sturgill Simpson and David Ferguson and recorded at The Butcher Shoppe in Nashville. The album is available from Amazon and Apple Music.
The album's tracklist:
1. Country Squire
2. Bus Route
3. Creeker
4. Gemini
5. House Fire
6. Ever Lovin' Hand
7. Peace of Mind
8. All Your'n
9. Matthew