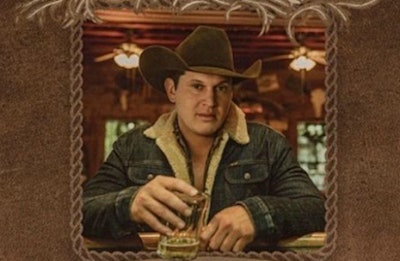 Jon Pardi's latest album "Heartache Medication," due out Friday, Sept. 27, isn't about dwelling on heartache but instead on songs that "lift you up. They put you in a higher place," Pardi says.
Pardi channeled George Strait for the album's lead single and title track.
"The single 'Heartache Medication' has an 80's George Strait 'Fool Hearted Memory' feel to it, and is something people can dance to," said Pardi in a news release. "That's something I really wanted for this album. There really are no sad songs on this record — it covers a range of subjects, but is ultimately about moving on, and having a good time."
The album is available for preorder on Amazon and iTunes.
The album's tracklist:
1. Old Hat
2. Heartache Medication
3. Nobody Leaves a Girl Like That
4. Ain't Always the Cowboy
5. Me and Jack
6. Don't Blame it on Whiskey (feat. Lauren Alaina)
7. Tied One On
8. Oughta Know That
9. Tequila Little Time
10. Buy That Man a Beer
11. Call Me Country
12. Just Like Old Times
13. Love Her Like She's Leaving
14. Starlight