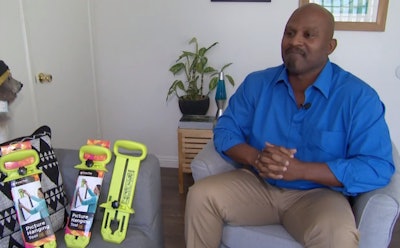 Even the most beautiful painting, the most touching photo of your grandchild, or framed award for trucking excellence loses something if it hangs crookedly. But, let's face it, ensuring any piece of art hangs properly on the wall can be tricky.
A truck driver is changing all that.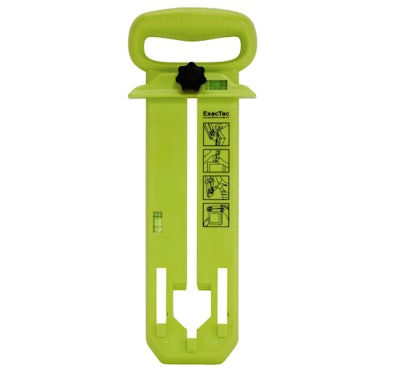 Aside from hauling containers out of the Port of Los Angeles, Dillon Bruno is also an inventer. In this instance, he created ExacTac, described as a picture hanging tool that allows anyone to "effortlessly line up numerous pictures on the wall."
Bruno's voyage of discovery began when he was helping his sister hang several pictures in her home. As often is the case, there were several false starts, a couple of extra nail holes in the wall and pictures that still didn't hang straight.
That set Bruno, a self-confessed tinkerer, in search of a better way. He, of course, turned to the internet but figured there was a better way than the ones presented by products already available.
The result was his creation: ExacTac, which is now available online for $19.99.
"If I can make it easier to hang pictures, especially family photos to go up on the wall and that can raise the self-esteem of just one person, then it is all worth it," said Bruno, who got an assist from T2 Design & Prototype in bringing his invention to market.
An independent, Bruno hauls for two companies Eazy Line Express and Top Notch Trucking. Before that, Bruno, originally from south Florida, said he was OTR with Wolfe Trucking and hauled for various local outfits. He has been driving for more than 15 years.