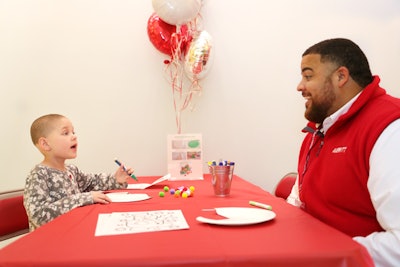 Truck drivers and other employees of Averitt Express raised $1,000,001 in 2019 for the St. Jude Children's Research Hospital, setting yet another record for its largest-ever donation.
It marks the fifth consecutive year Averitt employees have either matched or set a record in their donation to St. Jude. The amount is also the largest-ever employee-giving contribution to St. Jude Children's Research Hospital, eclipsing the previous record of $750,001 also held by Averitt.
"This donation is a team effort, and I'm humbled by our team's giving spirit that makes it possible," said Gary Sasser, Averitt's chairman and chief executive officer. "It's also a great example of what St. Jude founder Danny Thomas once said – 'I'd rather have a million people give me a dollar than one give me a million.'"
The donation was fueled by weekly contributions from Averitt employees as part of Averitt Cares for Kids, the company's charitable employee-giving program. More than 96% of Averitt associates participate, giving $1 per week to help St. Jude and other important causes. Additionally, the company makes contributions to Averitt Cares for Kids in recognition of associates' accomplishments, participation in community service projects, and life events
Since Averitt Cares for Kids began in 1987, it has contributed close to $11 million overall to numerous charities, including more than $8 million to St. Jude.