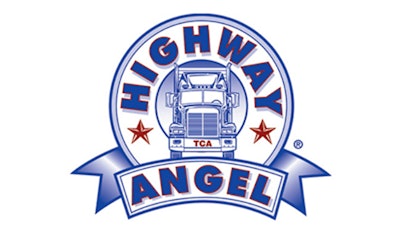 A company driver is being recognized for his efforts to save the life of a man who was pinned underneath his car in the desert.
The Truckload Carriers Association recently named Charles Jasewicz, a professional driver with H.O. Wolding, a Highway Angel, for stopping to help a motorist who was ejected during a vehicle rollover and then pinned under his vehicle late last year.
One early morning in November, Jasewicz was driving through New Mexico with a load bound for Lebanon, Tennessee, according to the TCA. He regularly drives this route through the desert and was about 10 miles outside Tucummcari when he saw what looked to be an abandoned vehicle a short distance off the road; a common occurrence.
"I usually don't stop for anything in the desert," said Jasewicz. "I've been driving 20 years and you see a lot of abandoned cars out there."
Jasewicz said he was going to pass it by, but when he looked again, he saw legs moving from underneath the four-door sedan.
"It looked like he had crossed over the median, lost control, and ran off the road." Jasewicz figures the vehicle must have rolled and ejected the driver and then landed on him with its wheels on the ground. Charles quickly pulled to the shoulder and ran to the vehicle.
"The driver was kicking his legs and yelling for help," Jasewicz said. "He was dead center under the car. The engine was still running and the exhaust pipe was resting on his neck, burning him. He was screaming that he couldn't breathe." Jasewicz quickly turned the engine off and then looked for a jack but couldn't find it. The contents of the vehicle were strewn all over. He knew he couldn't lift the car by himself. But, a team of Old Dominion Freight Line drivers pulled over. They worked with Jasewicz to lift the car enough to wedge the spare tire under the bumper to lift the exhaust pipe off the trapped man.
Jasewicz said it took 30 minutes for emergency responders to arrive. They deployed airbags so they could lift the car and pull the driver out. The car's driver was hospitalized and expected to survive.
For his willingness to assist his fellow drivers, TCA has presented Jasewicz with a certificate, patch, lapel pin, and truck decals. His employer has also received a certificate acknowledging their driver as a Highway Angel.
EpicVue sponsors TCA's Highway Angel program.