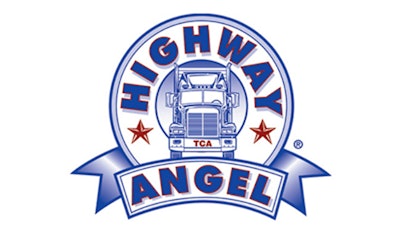 A trucker from Biloxi, Mississippi was recently honored for his efforts to help rescue a man from a burning truck.
The Truckload Carriers Association named Robbin Peters a Highway Angel for help save a fellow truck driver from a burning rig.
TCA explains: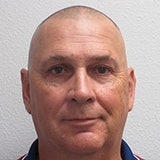 It was April 8, 2019 and Peters had just parked his truck at a Petro in Hammond, Louisiana, and noticed dark smoke billowing out from under the passenger side of another truck. Leroy Kirk, a Petro employee, also saw the smoke and came running out into the truck parking area. Peters grabbed his fire extinguisher and ran over to the truck. When he got closer, he saw there were flames under the front portion of the cab on the passenger's side.
"I didn't know at the time that there was still someone in the truck," said Peters. "I began to start extinguishing the fire, and the Petro employee came running out and [started] knocking on the door. At this point I realized there was still someone inside."
Peters successfully extinguished the fire, and the Petro employee retrieved the man, who had been sleeping inside the truck.
Peters was in the Marine Corps for 11 years on active duty as well as a police officer for almost another 11 years. He has been driving trucks since he was 16, but now drives full time and is based outside of Biloxi, Mississippi.
For his willingness to assist a fellow driver, TCA has presented Peters with a certificate, patch, lapel pin, and truck decals. His employer has also received a certificate acknowledging their driver as a Highway Angel.
Since the program's inception in August 1997, nearly 1,300 professional truck drivers have been recognized as Highway Angels for the exemplary kindness, courtesy, and courage they have displayed while on the job.
Thanks to the program's Presenting Sponsor, EpicVue, and Supporting Sponsors, DriverFacts and Drivers Legal Plan, TCA is able to showcase drivers like Peters.