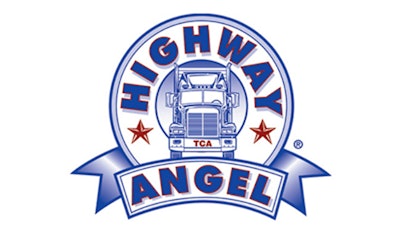 A driver for North Carolina-based Mountain River Trucking was recently honored for helping a driver who was the victim of a hit-and-run accident last fall.
The Truckload Carriers Association named Jackie Burnette, from Woodlawn, Virginia, a Highway Angel for his support of a young driver following a hit-and-run incident that pushed her vehicle against his tractor-trailer.
TCA explains: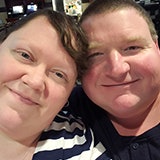 It was just before Thanksgiving and Burnette was traveling where Interstates 40 and 85 connect east of Greensboro, North Carolina. It was a fairly quiet drive when he suddenly felt the front end of his truck nearly lift off the ground at the right bumper. "I'd been hit hard and it was hard to hold it in the lane," he said. "I looked and saw that a car had just kinda skated off me and then went off to the side."
It took Burnette nearly a mile to safely get stopped. "I called 911 and then my safety (advisor) to say I'd been in an accident and was going back to check on the driver." He then hurried back to the scene.
"There was a young lady and the first thing she did was say how sorry she was and that she didn't mean to hit me. I asked if she was okay. She was really shaken up. She said she thought someone had hit her and pushed her into me. It all happened so fast. I went over and looked and sure enough, someone coming from an on-ramp had struck her and pushed her into me and then drove off," said Burnette. "She said she was so sorry about my truck. I told her I didn't care about that and as long as she was OK I was good. She was so torn up and said she was afraid someone was going to be mean. I said, 'Who's gonna be mean, let's go whip 'em now.' I was just trying to get her to laugh. She was so upset."
A short while later, the young woman's father arrived on the scene. "He asked me how the truck looked. I said, 'It could be better, but all in all it's not real bad.' She did hit it hard though. We've got big metal fenders on the bumpers that probably weigh 200 pounds. The boss man don't skimp," Burnette said with a laugh. "The reason this accident wasn't worse than it was … I have to give the boss man credit for his equipment. He's got FlowBelows in between the drive tires (axels) on the tractor. When she hit the fender, she bounced off and came down the side and back into my drive wheels. If it weren't for the FlowBelows, it would have sucked her in beneath the trailer and this would have been a lot worse story." The impact bent Burnette's bumper into a steer tire on the right side, cutting into it. He needed to have the bumper pulled off and the tire replaced before it was safe to continue driving.
Afterward, the young woman, a college student, sent a message to Burnette. In part she wrote: This wreck taught me that life is not in your control. Sometimes your fate is put into the hands of others and through those situations, blessings bloom. I whole-heartedly do not think I would be alive if Jackie was not driving that truck . . . his actions behind the wheel are enough to make him an angel in my eyes and the eyes of all of my loved ones . . . the care and genuine concern he had for me after the crash was nothing short of exceptional. A text that will always touch my heart was one he sent me the day after the crash . . . "Yesterday was just one day in a great life. Don't be afraid to get back behind the wheel. It's like riding a bike, you fall off you get back on." Since that crash, I have been able to take Jackie's advice and get back on that "bike." This makes you appreciate every moment that God gives us on this earth . . . and makes you thankful that people like Jackie are behind the wheel of vehicles with that much power. No matter what, Jackie will forever be an angel to me.
TCA has presented Burnette with a certificate, patch, lapel pin, and truck decals. His employer has also received a certificate acknowledging their driver as a Highway Angel.
Since the program's inception in August 1997, nearly 1,300 professional truck drivers have been recognized as Highway Angels for the exemplary kindness, courtesy, and courage they have displayed while on the job.
The program is made possible by Presenting Sponsor, EpicVue, and Supporting Sponsor, DriverFacts.