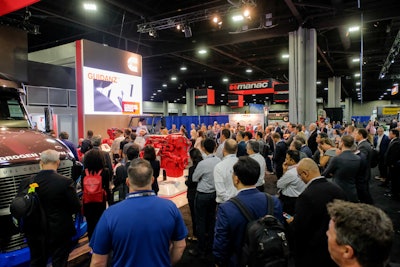 These have been brutal times for organizers of gatherings of almost any kind, but especially so for the trucking industry. Restrictions and outright lockdowns brought on by the continuing COVID-19 pandemic have prompted a long list of trucking events to be canceled or postponed.
Yet one is moving forward as planned. The North American Commercial Vehicle Show will be held Sept. 28-30 at the Georgia World Congress Center in Atlanta. Organizers are confident they can stage an event that will be safe and successful for exhibitors and attendees alike.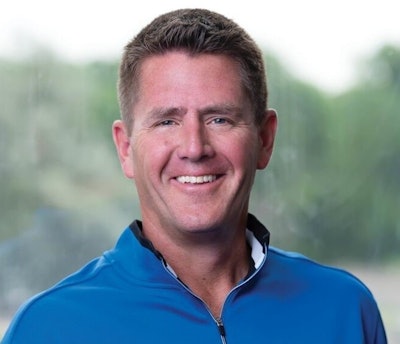 Ed Nichols is the vice president of Hanover Fairs USA, organizers of the NACV Show, and said the health and safety of exhibitors, attendees and staff are paramount. He also sees the show as a bit of welcome relief for many in the industry, some of whom have had to change how they do business, much of what is usually done in person and not on a Zoom call.
"We're of that belief that (people) want the event," said Nichols. "The industry wants to get back together face-to-face and I think that we're at the right time. We're very comfortable with the fact that we haven't had to move. We haven't had that disruption and we have our original time."
Nichols cites Roger Nielsen, president and CEO of Daimler Trucks North America, who views the NACV Show as "the coming out party for the industry in September."
It appears, according to Nichols, that the industry's OEMs are likewise pleased the NACV is happening. He said all of them are committed to participating in the show, and that he expects to have about the same number of exhibitors -- some 450 -- as in 2017, having seen growth in 2019. Similarly, Nichols said he expects the show to attract between 7,500 and 8,000 attendees.
Registration for attendees opens March 22.
But, the question remains: How do you stage a major trade show while a pandemic continues?
"I'm working closely with our operations team and the mantra that we've taken forth is let's assume from a safety perspective that we're going to run the event today. Now we know that we're not, and we know that our president has forecasted that probably by the summer that those that want vaccines can have them. But, both we and the industry wouldn't be doing anyone a service if we simply said, 'Hey, fingers crossed. It's going to be okay.' So we have planned the event with built-in social distancing, prepared for testing onsite, and prepared as if we were going to have to run the event tomorrow."
Nichols added that the Georgia World Congress Center has also gone to great lengths to ensure the facility is safe for exhibitors and attendees.
"From a cleanliness, hygiene, and sanitization standpoint, we've got a great partner with Atlanta and the GWCC," said Nichols.
Nichols said he and others involved with the show have worked with other event organizers outside of the trucking industry to find out what worked when they held events. He said that a survey they ran late last year showed about 80% of our audience said that if it's safe to get back together, they would get back together." He expects to continue to do similar research between now and the show's opening.
And, there have been some changes in this year's show. Nichols said it has been compressed into three days instead of four this year.
But, he adds that the biggest change is adding educational sessions to what has largely been a product showcase in previous years. Nichols said this came after a review of comments from previous shows and a survey of industry leaders. He said fleets want to see the OEM's products, but also want to learn about their practical applications.
Also featured at the show will be programming with the participants in the North American Council For Freight Efficiency's and Rocky Mountain Institute's Run On Less Electric demonstration project, which this year showcases electric trucks in everyday use. Final mile trucking applications will also be included in the educational part of the show.
Nichols said he expects to announce more educational programs in the next 30 to 45 days.