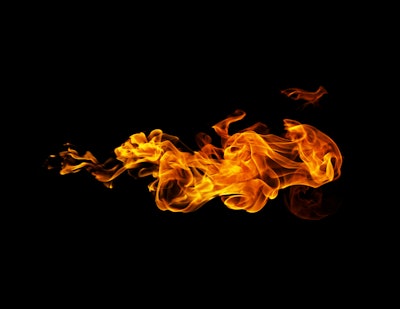 An unidentified truck driver is being praised as a hero for saving a couple from a fire that destroyed their home in Veyo, Utah.
An account of the fire and rescue said the trucker spotted flames coming from the house while driving at about 3 a.m. He called 911 but also repeatedly blasted his air horn when he saw no one outside the home. When there was no response, he got out of his truck and pounded on the door.
A woman answered the door and exited, but said her husband, who has limited mobility because of a medical condition, was still in the house. The trucker entered the burning house, found the man, and carried him to safety.
"That's straight hero stuff right there," said Veyo Fire Chief Chris Larsen.
The trucker, who is said to have a load of hay on his rig, left the scene before first responders arrived.
Investigators said the blaze was caused by oily rags left at the rear of the home from an earlier painting project.
Veyo is located in the southwest corner of Utah about 23 miles from St. George.