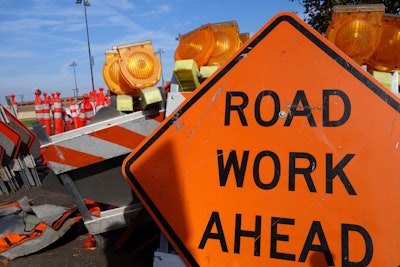 Trucking industry organizations mostly praised the U.S. Senate's passage Tuesday, Aug. 10, of a massive infrastructure bill with a $1 trillion price tag, more than half of which is new money.
The bill, which passed by a margin of 69-30, is loaded with provisions aimed at a number of trucking's leading concerns. But, the legislation is also noteworthy for what it does not contain. It now heads to the U.S. House, which is on a break until late next month, where it faces an uncertain future.
In the bill's more than 2,700 pages is:
$110 billion, for roads and bridges
$73 billion for the electric grid and power infrastructure
$66 billion for passenger and freight rail
$65 billion for broadband
$55 billion for water systems
$50 billion for Western water storage
$39 billion for public transit
$25 billion for airports
$21 billion for environmental remediation
$17 billion for ports and waterways
$15 billion for electric vehicles
$11 billion for road safety
Not included in the legislation is money specifically for building new truck parking, which disappoints some in the industry. Conversely, neither does it include an increase in the amount of liability insurance companies are asked to carry. However, both of those issues and others could be taken up when the House returns after its current recess to debate its own bill.
Here's what various trucking and affiliated organizations said when they weighed in on the bill's passage in the Senate.
Truckload Carriers Association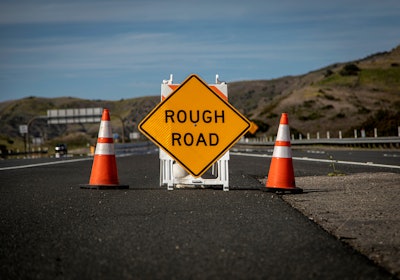 "TCA is very pleased to see the bill pass through the Senate, and we commend our elected leaders for taking a bipartisan approach to this much-needed investment in our nation's transportation network," said TCA's Manager of Government Affairs Kathryn Pobre. "We know this is not the finish line for this legislation, and so we encourage the House of Representatives to quickly pass the bill. Our nation's workforce of trucking heroes should not be forced to wait any longer for repairs and safety improvements to the roads and bridges which serve as their 24/7 workplace, and our country's citizens deserve an infrastructure system, which will ensure the goods and services upon which they rely are not delayed."
NATSO, SIGMA, and National Association of Convenience Stores
NATSO, representing the nation's truckstops and travel plazas, SIGMA: America's Leading Fuel Marketers, and the National Association of Convenience Stores together commended the Senate for passing the historic, five-year $1.2 trillion Infrastructure Investment and Jobs Act. NATSO, SIGMA and NACS urge the U.S. House of Representatives to quickly pass the legislation.
"We are grateful that Senators from across the ideological spectrum have come together in support of long-term infrastructure investment," said NATSO President and CEO Lisa Mullings. "We are pleased that the Senate did not include tolling interstate highways or commercializing rest areas, which would have discouraged the private sector from investing in electric vehicle charging. The policies established by the (Infrastructure Investment and Jobs Act), while not perfect, will ensure that our industry can compete on a level playing field and encourage private sector investments in alternative transportation energy."
The American Trucking Associations
"Passage of this bipartisan infrastructure bill is a groundbreaking step toward revitalizing America's decaying roads and bridges, supporting our supply chain and economy with the foundation they need to grow, compete globally and lead the world," said ATA President and CEO Chris Spear. "The bill also contains significant measures to grow and strengthen trucking's essential workforce."
Commercial Vehicle Training Association
"While we sought passage of the full bill, CVTA and our allies in the DRIVE Safe Coalition were able to secure a step forward in our efforts to permit 18–20-year-old to move freight over our nation's roadways under a federally-recognized Commercial Driver's License. Because this is only a temporary program, CVTA will continue to work with our DRIVE Safe Coalition partners and our champions in Congress to make this program permanent and to expand it to more than 3,000 drivers."
The International Food Distributors Association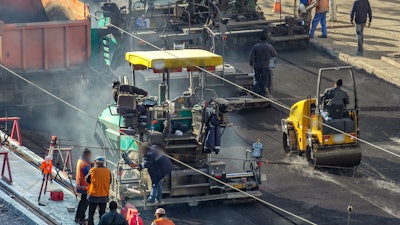 "Investing in America's future is critical for the foodservice distribution industry, and modernizing our infrastructure for 21st-century commerce would help the supply chain more efficiently move goods and materials to America's foodservice operators and restaurants across the country," said Mark S. Allen, President and CEO of IFDA. "We are particularly pleased to see the inclusion of the DRIVE-Safe Act pilot program."
Trucking-specific provisions contained in the Senate bill include:
A measure to require a study of truck and bus crash causation, and:
Establish a Women of Trucking Advisory Board to encourage women to enter the trucking industry
Establish a Truck Leasing Task Force to study truck leasing agreements, including lease-purchase agreements
Require new commercial vehicles to be equipped with automatic emergency braking systems
Require improved rear underride guards on trailers and additional studies into side underride guards
Require a proposed rulemaking to amend certain regulations for household goods haulers
Require new emphasis on the inclusion of "small business motor carriers" in representation on the Motor Carrier Safety Advisory Committee
Require a report from DOT analyzing the cost and effectiveness of electronic logging devices and detailing the processes used by the Federal Motor Carrier Safety Administration to review ELDs and protect personally identifiable information obtained from ELDs, as well as detailing the process through which a carrier can dispute or appeal an ELD violation
Require clarification of the distinction between brokers and bona fide carrier agents, and to take a close look at dispatch services and the penalties for illegal brokering
Establish a CDL apprenticeship pilot program for under-21 CDL holders