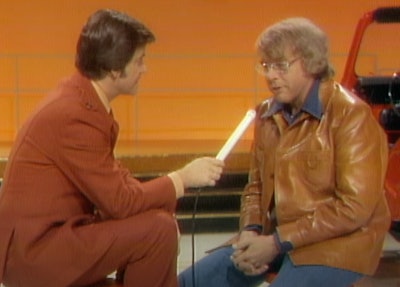 The man who helped write and then sang the official unofficial anthem of long-haul truckers has died.
Bill Fries, better known as C.W. McCall, died in Colorado Friday, April 1. He was 93 years old and lost his long battle with cancer.
As Fries he wrote the lyrics to Convoy, and as McCall sang what started out as an advertising jingle and ended up as the inspiration and theme song for a popular 1970s movie of the same name.
McCall was a character Fries created for an advertising campaign for the Old Home Bread for the Metz Baking Company. He wrote the lyrics for several trucking-related songs used in ads for the bakery.
Chip Davis wrote the music and Fries wrote the lyrics -- and, as McCall -- performed Convoy, which sold over 2 million copies and was the number one song in 1976. Convoy charted as the use of CB radios seeped out of the over-the-road trucking community into the general public.
Fries/McCall also had hits with Wolf Creek Pass, Old Home Filler-Up an' Keep on a-Truckin' Cafe, There Won't Be No Country Music (There Won't Be No Rock 'n' Roll), Classified, and Roses for Mama.
Convoy inspired the 1978 movie of the same name starring Kris Kristofferson and Ali MacGraw. He gave his permission for the song to be used by the recent Canadian trucker protest Freedom Convoy.
Fries/McCall was elected mayor of the town of Ouray, Colorado. He served for six years.
Fries/McCall is survived by his wife of 70 years Rena Bonnema Fries, three children, Bill, Mark, and Nancy, four grandchildren, four great-grandchildren, and one great-great-grandson.