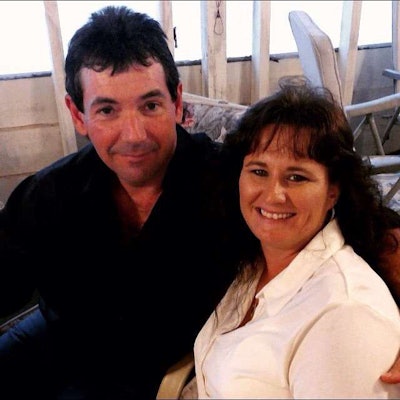 Editor's Note: Truckers News will be publishing stories about truck drivers whose friends, families and others have nominated them in Truckers News'iLuvMyTrucker recognition program, which culminates during National Truck Driver Appreciation Week Sept. 13-19. Do you <3 a truck driver? Tell us about her or him.
Terry Blackstock
Nominated by Molly Blackstock, wife
We both had been in the trucking for over 24 years. Terry and I had been together over 8 years.
On July 15 of this year Terry was killed in a head-on collision doing what he loved to do, driving a truck!
We both had been in the logging industry for almost eight years. We both drove for Wall Timber, inc.
Terry was a wonderful husband, father and grandfather. We have two beautiful grandchildren that Terry adored. One was 1 month old and one was born three hours before Terry got killed. He never got to see her!
Terry worked hard to provide for whatever we wanted or needed! He loved his life as a trucker and wouldn't have it any other way. R.I.P Sparkplug!!