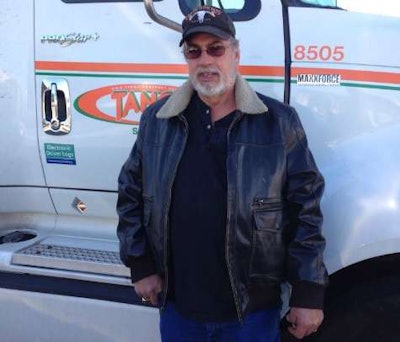 Editor's Note: Truckers News will be publishing stories about truck drivers whose friends, families and others have nominated them in Truckers News' iLuvMyTrucker recognition program, which culminates during National Truck Driver Appreciation Week Sept. 13-19. Do you <3 a truck driver? Tell us about her or him.
Rick Simoneaux
Nominated by Victoria Simoneaux, wife
We drove team 18 years as company drivers & owners/operators. He is still driving solo for Tango.
He has and still goes beyond his job. From a good safety record, helping making friends at shippers and cosignees.
As he calls me may times a day, for everything from weather to advice. We are still so connected.
He is wonderful husband, excellent driver committed to doing the best job he can. He is also now on driver executive board. Giving input on drivers part. He has drove truck for over 30 years, and is the best I know.