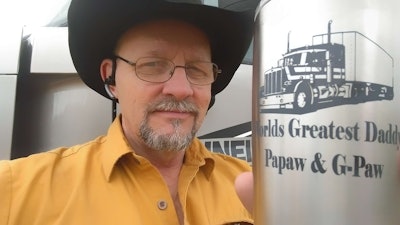 JD Snow
Nominated by Dee Snow, Wife
My husband is the best through all his medical problems over the years he has always provided great service to this industry.
He has given 40 years to the industry and shows no sign of stopping. Unlike the breed of drivers coming into trucking today, he is all about service and taking care of his family.
Being one of the few old school drivers left means a lot to him and the company he deals with because they know he will get the job done and on time.
You ask why we are proud of him it because he has not only gave his all for this country being a U.S. veteran in the Navy, but he has given his all to a industry that people look down on.