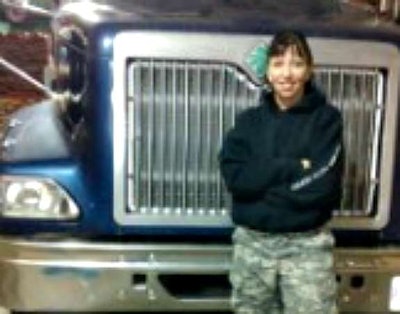 Jennie Gaylor
Nominated by Lee Gaylor, Husband
Why I love this trucker is one I am married to the love of my life. She has only been driving a little more than a year but in this time she teamed with me and then with kids still at home she does her best to balance home and work schedules.
She took on a hard part of the trucking industry that most women would not try, which is flatbeding and is learning and growing as a trucker. I would put her up against any woman out there running the road. Safety is a huge part of her.
Not only is she a trucker is is also a veteran of two different branches of the military one is the Air force and the other is the Army.
I am so proud to have her in my life as a wife and a fellow trucker.