Little Jeff Wiggins Jr
Nominated by Ivy Beverly, Fiance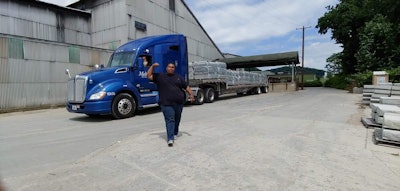 Little Jeff is the hardest worker I know. His love and dedication to his career is incredible. He's a natural born leader and teacher and helps out drivers whenever he can! As a young boy, he always knew he would be a truck driver when he grew up. While some people see this industry as just a source of money, he sees so much more than that. This industry is his life and he has helped me to see how important it is. He has taught me everything he knows and trucking has quickly become a huge part of both of our lives. He's pulled all types of trailers from hopper bottoms to flatbed and he has found a great fit at Melton Truck Lines. I love Little Jeff because of his hard work and determination to provide the transportation industry with what it needs most: safe and courteous drivers!