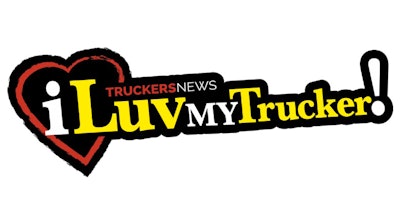 Luv abounds for many of the truckers in the trucking industry these days.
That was evident by the entries in our i Luv My Trucker promotion, which was a highlight of National Truck Driver Appreciation Week.
There were lots of great entries, and here are the five drivers folks here thought best summed up why folks luv their truckers so much. We'd like to take each driver to lunch, but that's not possible, so each gets a $25 Subway gift card and our congratulations.
Here's what Michele Ward said about her fiance James Chadwick: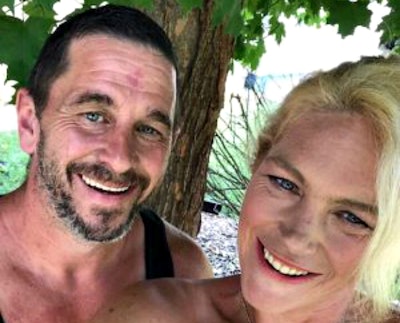 Jimmy and I first started dating and he was starting new job for a small flatbed company. He asked me if I wanted to take a ride to California. From that moment on we have become an inseparable awesome trucking team. He taught me how to drive and helped me get my CDL because I have been in many abusive relationships and always got left broken and homeless. He insisted I get my CDL so I never have to depend on anyone else for my survival. He took a broken abused woman and made her a strong independent woman with a great career. He works harder than anyone I have ever met and has the best heart. I fell in love with him and the road at the same time. He selflessly brought my two daughters and their father to Florida to live in the same house as us so we were a family. He will do anything he can to better himself me and our family. He is the definition of a strong man and I have been blessed to have him as a partner in life and business!
Jessica Lederman said this about her husband Jason: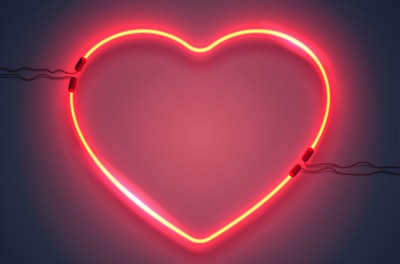 My love was over the road for 26 years. This man truly loves diesel. He provided for his family but never knew what vacations were. All he knew is that he had to make a living for his family. For the last three years he has been a regional driver and home every night but OMG he works so hard. He still gains respect for all his hard work by his bosses and the customers. He is so genuine; it's crazy to find anyone like him these days. I have so much respect for him and I love being able to stand next to him. I try to get him to have a life but all he wants to do is work! Finally getting a foot surgery that he has put off for several years only because he has the time now because he does not want me to struggle while he will be out of commission. I have never met someone who works 50+ (hours) every week with a "boot" on (until he has the surgery), because he wants to provide for us! I love and respect him so much. He is my asphalt cowboy (and) always will be!
Brandie Wilcox said this about her husband Robert: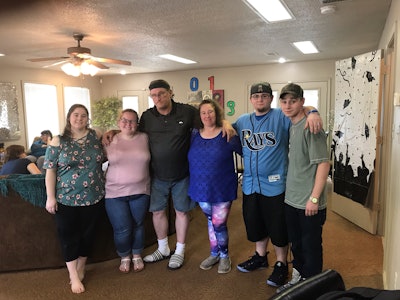 We've been together for 14 years (married for 10) and from day ONE, he has been the father my three children NEVER had! He misses going to kids' activities (except the important ones like graduation) so that we can afford for them to participate. He puts our needs above his own so the kids can have a better life than we had! He is my best friend, the love of my life, and an amazing father (even knowing there's no chance of any biological children of his own!).
Kimberly Wasko had plenty of luv and respect for her dad, James Wasko: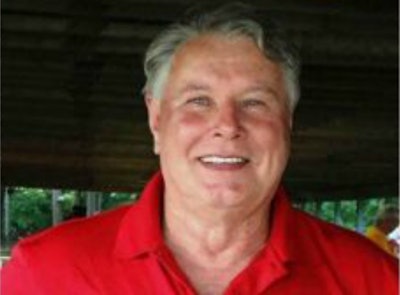 The trucker is my dad — the past 50+ years. I grew up around trucking. He drove every make & model of truck & heavy equipment that exists. He's traveled all but three states over his career. He has experienced life-threatening truck malfunctions and survived to live to tell the tales. Nothing we would ever experience in this day and age. Now it was my turn to get my CDLA license. Apart from school, my dad trained me every week to gain the skills to drive. He set up the most difficult scenarios and equipment and spaces for me to train in — it sucked at the time, but I know I would be better skilled because of it. My dad who was a pioneer in his field and still trucking to this day. My mentor, teacher, and inspiration.
Marie Clark was unabashed about her luv for her trucking husband Daniel Clark: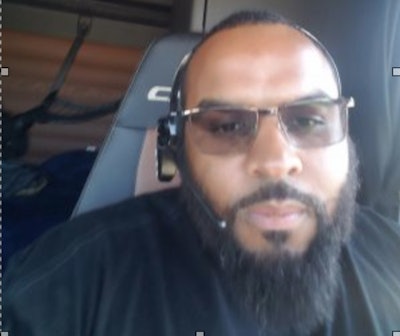 Why do I love my trucker? Where do I begin? I love him because from the first time I met him 18 years ago he has never judged me or anyone. He's always worked hard to provide for his family. He went off to college to better himself to be able to be the man his parents raised. I love my trucker because when his father became sick he didn't second guess on what to do. He took ahold of his family and became a provider. He became their security even when he was breaking inside. My trucker deserves to be loved because life has punched him but he fights hard for his dreams and his family's dreams by putting himself on a dangerous road each day and still maintaining a constant positive male in his children's lives and also children lives that are not biologically his. So yes, I love my hard working trucker.
See all of the truckers whose family members, friends or coworkers shared their luv stories.