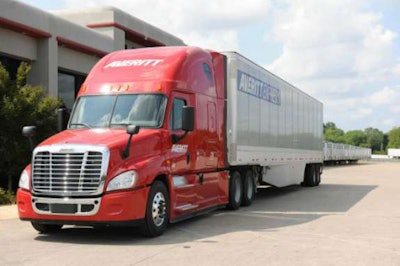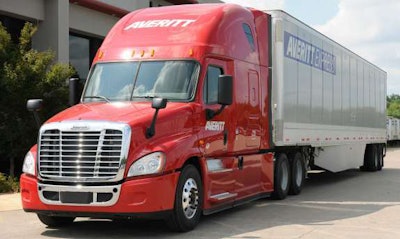 Averitt Express, which is based in Cookeville, Tennessee, introduced several changes to its pay package for regional drivers recently. The changes include a pay increase and an increase in some accessorial pay areas.
Drivers who have been with the company for more than 10 years are receiving a pay increase to 50 cents per mile, and drivers with at least 5 years with the company are seeing a bump up to 48 cents per mile. Top-out pay for drivers with less than 5 years of service with the company has been raised to 46 cents per mile.
Additionally, new hires will start at 42 cents per mile and reach top-out pay of 46 cents in just eight months, and new hires with at least 5 years of driving experience will start out at 46 cents.
Averitt also made an increase in accessorial pay including detention, layover, local delivery and stop pay.
"This represents one of the largest adjustments to our regional driver pay that we've made in several years," said Danny Crooks, Averitt's vice president of corporate transportation. "Additionally, our more aggressive approach to top out pay is a way we can show our new hires how much we're investing in them to help our team continue to grow."
The pay raise comes on the heels of Averitt introducing a minimum miles program for its drivers.