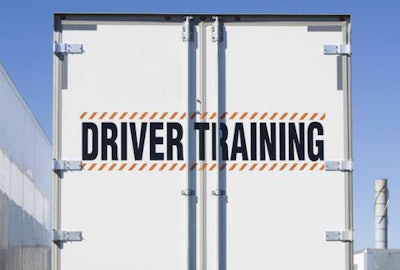 The Federal Motor Carrier Safety Administration recently handed out $70 million in grants aimed at driver training and safety programs.
The grants are meant to help states and commercial vehicle training schools:
improve states' safety efforts
help states comply with FMCSA CDL regulations
help train military veterans for commercial driving jobs
The agency awarded:
$41.5 million in High Priority grants to enhance states' commercial motor vehicle safety efforts, as well as advance technological capability within states. A full list of HP grants awarded by FMCSA can be found here.
$30.7 million in Commercial Driver's License Program Implementation (CDLPI) grants to enhance efforts by states to improve the national commercial driver's license (CDL) program. A full list of CDLPI grant recipients can be seen here.
$1 million in Commercial Motor Vehicle Operator Safety Training grants to nine education institutions to help train veterans for jobs as commercial bus and truck drivers. The list of nine recipients can be seen here.