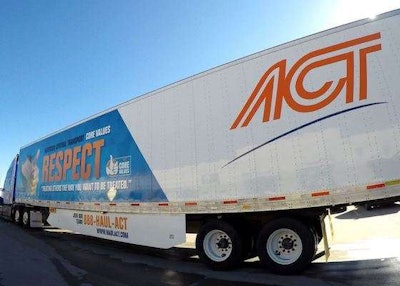 American Central Transport, a dry van truckload carrier headquartered in Kansas City, Missouri, is raising pay for company drivers and contractors effective Feb. 28.
Company drivers will receive an across the board increase. Also effective Feb. 28, ACT company drivers will be eligible for a $500 monthly bonus as part of the company's "Drive Your Pay" bonus plan. Company drivers will receive $150 each month when they drive 9,000 miles, and the bonus will increase with each thousand miles they drive up to $500 for 12,000 miles.
Contractors will received a 2 cpm increase at the same time.
"Our freight demand has increased, and this has allowed us to offer these major boosts to our pay package," said Phil Wilt, ACT's president and COO.