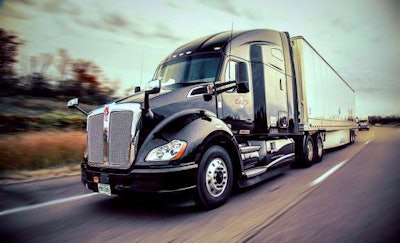 Dart Transit Company recently announced a pay increase and weekly guaranteed minimum for all national OTR company drivers. Both became effective Tuesday, May 1.
Company drivers who operate over the road will receive an increase in the base mileage rate. OTR company drivers will start out earning .46 to .50 per mile depending on experience and home location. Those drivers can also earn an additional .035 cents per mile in a performance bonus and qualify for up to $10,000 in sign-on bonus, Dart said in a statement.
In addition to the mileage rate increase, Dart is introducing a guaranteed minimum pay of $1,200 per week. New drivers will also see a raise at six months, one year and two years, according to a statement from the company.
"Dart is thrilled to offer our national drivers a large increase," said Dart Vice President of Marketing and Communications Russ Moore. "The increase in mileage rate along with the weekly minimum guarantee, performance bonus and sign on bonus make Dart's pay package one of the best in the industry."
Dart is based in Eagan, Minnesota.