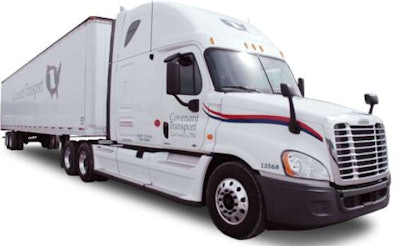 Officials at a major Chattanooga, Tennessee carrier say a new bonus program instituted several months ago continues to pay off for its drivers.
Since the company started its $40,000 Teaming Bonus program Feb. 1, Covenant Transport has paid out nearly $500,000 in bonuses to teams, according to a statement issued earlier this week.
In May, Covenant paid out $368,000 to 184 driving teams who logged at least 60,000 paid miles together. The company's statement said each team received a $2,000 bonus; $1,000 per driver.
"We knew for months May was going to be a breakout month," said Joey Hogan, Covenant's president. "We just didn't know exactly how big it would be."
In April Covenant paid out $88,000 in bonuses.
"Of course the great news is this isn't a one-time payout," said Rob Hatchett, vice president of recruiting. "The way we structured the teaming bonus, these 368 team drivers will hit the payout again in another three to four months."