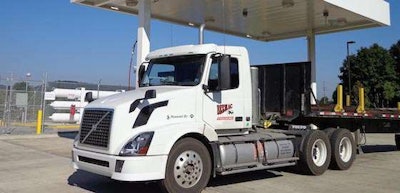 Beemac Trucking, an Ambridge, Pennsylvania-based flatbed fleet, expanded its operations by recently opening a new terminal near Birmingham, Alabama.
The terminal employs seven drivers and is expecting to make additional hires in the coming weeks. It's located at 18805 US-11 in Steele, Alabama, 35987.
This new terminal brings the number of terminals Beemac Trucking operates across North America to 28. The fleet operates over 400 trucks.