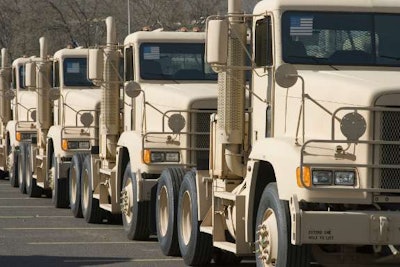 The Department of Transportation is set to launch a pilot program that will allow military veterans and reservists who are 18-20 years old to operate large trucks in interstate commerce.
A 60-day notice of the pilot program was released on Thursday, July 5.
The pilot program will drop the minimum age for a commercial driver's license in interstate commerce from 21 to 18 for those who possess the U.S. military equivalent of a CDL.
FMCSA was directed to start the program by the Fixing America's Surface Transportation (FAST) Act of 2015. The agency proposes a three-year period of information collection to determine whether the safety outcomes of drivers under the age of 21 with military experience will be similar to the safety outcomes of commercial motor vehicle drivers between the ages of 21-24. The program also aims to determine how training and experience impact the safety of drivers ages 18-20.
Before the pilot program can officially start, FMCSA is required to allow a public comment period. You can make a comment online here.
Once the notice is published in the Federal Register, comments may be submitted at regulations.gov by using Docket ID FMCSA-2017-0196. The comment period will last for 60 days.