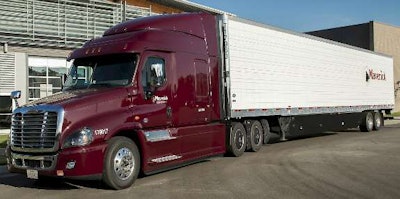 Arkansas-based Maverick Transportation recently announced the opening of its Maverick Driving Academy. The school, which is located on the company's North Little Rock facility, holds its first class starting Monday, Dec. 3.
"One of the biggest challenges that trucking companies face today is attracting new drivers to the industry," said John Culp, president of Maverick Transportation. "We have been successfully training drivers for many years and are excited to announce the addition of CDL education to our curriculum. Maverick Driving Academy will offer a seamless path to employment at Maverick, for those seeking a new career as a professional truck driver."
The company opened up its first training facility in North Little Rock in 2005. Maverick's new driving school will be an expansion of the company's existing programs. Students will receive the necessary CDL education and training to become professional drivers, according to a statement from the company.
Maverick has more than 1,700 units and provides OTR and dedicated service to the flatbed, glass, and temperature control markets throughout North America.