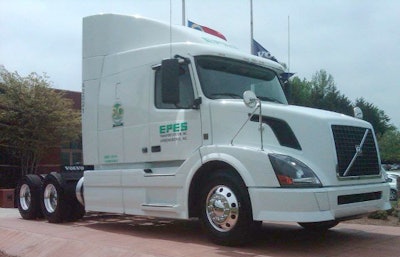 North Carolina's largest privately-owned trucking company is making the holiday season even brighter for its drivers with another improvement in their compensation package.
Epes Transport System, which is headquartered in Greensboro, North Carolina, today announced it was increasing the number of paid holidays drivers will receive. It also upped the amount of money they will be paid for each holiday.
Effective immediately, Epes drivers will receive seven paid holidays, up from the previous six. Also, according to the company, drivers will receive $150 per holiday, up from $45. That equates to an annual increase of $800, and new hires will not have to wait 90 days to qualify for holiday pay.
This comes after Epes raised driver pay in June. At that time company drivers received an increase of 2 cents per mile. The company also added a 2 cents per-mile performance bonus based on a monthly mileage and delivery goal.
At that time the Epes said that was the largest pay increase in the company's history. Combined, Epes increased compensation by some $3.5 million this year.
"2018 has been a great year for Epes, our customers, and our fleet," said Phil Peck, Epes' vice president of operations. "We are proud of our commitment to the professional drivers that represent Epes Transport every day. That commitment comes in many forms: home time with family, competitive pay, benefits, excellent equipment, a safe environment, and being treated equally, honestly and fairly.
"On the heels of our largest driver pay increase in history over the summer — that includes a monthly mileage bonus — as well as raising tractor speed in the fall, we are now adding a significant increase to holiday pay, in time for when it matters the most.
Epes has 1,450 drivers providing dry van service to the eastern two-thirds of the U.S.