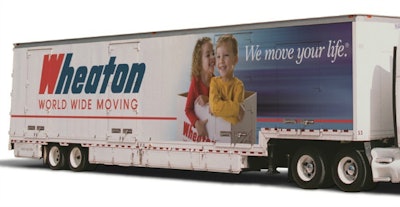 Wheaton Van Lines is acquiring Stevens Worldwide Van Lines, expanding the company's capacity and capabilities.
This is Wheaton's third acquisition since 2012 when it acquired Bekins Van Lines and, a year later, Clark & Reid, making it the fourth largest van line group in the country, according to the Indianapolis-based company.
The Stevens family will continue to own and operate Stevens International Forwarding and Focused Logistics, according to a statement from Wheaton. Their three local agencies will continue to be agents of the Stevens Worldwide Van Lines brand in Saginaw, Michigan, Toledo, Ohio, and Cleveland. The company will maintain a hauling fleet within the new network.
"I think this partnership is a huge opportunity for all parties involved," said Morrie Stevens, Sr., Stevens Van Lines chairman of the board and CEO. "Joining the Wheaton Van Lines network gives all of the drivers and agents in the Stevens network more opportunities for growth."
Wheaton will operate all four brands throughout the U.S.
Terms of the deal were not disclosed.