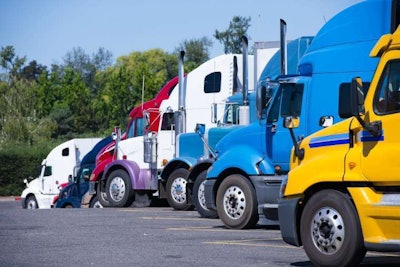 The deadline for members of the trucking industry to comment on a proposal that would create a second pilot program for under-21-year-olds to drive commercial vehicles in interstate commerce has been extended by 30 days.
The deadline to comment was Monday, July 15, but the Federal Motor Carrier Safety Administration extended it an additional 30 days. The new deadline is Aug. 14.
The American Trucking Associations requested the extension earlier this month. In its request, the ATA said it "is continuing to gather safety performance data and other relevant information. We believe that additional time will allow us and other stakeholders to more fully address the issues in a way that will benefit the Agency as it considers this pilot program."
In a recent online poll on Truckers News, 83% of respondents said under-21-year-old driver should not be allowed to drive interstate while 13% said they should, and 4% were unsure.
A year ago, the FMCSA announced a pilot program that would allow 18- to 20-year-old military veterans and reservists to drive interstate. A second, similar pilot program for non-military drivers the same age was proposed May 15.
Comments can be submitted at Regulations.gov by including Docket ID FMCSA-2018-0346, or by mailing Docket Management Facility; U.S. Department of Transportation; 1200 New Jersey Ave. SE; West Building Ground Floor Room W-12-140; Washington, D.C. 20590-0001.