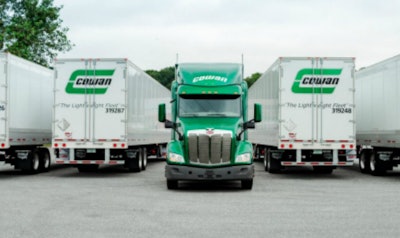 Baltimore-based Cowan Systems on Thursday, July 11, announced the purchase of Carlisle Carrier Corporation of Mechanicsburg, Pennsylvania, a Northeast regional truckload carrier that specializes in grocery warehouse and direct store deliveries.
Carlisle is said to have some 100 customers and 250 drivers. Its operating network reaches from Maine to Virginia and to Ohio in the west.
Cowan Systems' largest customers are in retail, paper, plastics, grocery, and beverage industries. The acquisition will expand the company's network in the Northeast, and diversify its customer base.
Cowan will operate Carlisle as a separate division and eventually merge it into its operations.
Terms of the deal were not made public.