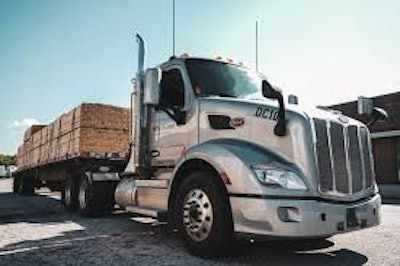 Montgomery Transport, a flatbed carrier based in Birmingham, Alabama, recently announced a fourth-quarter pay program it says is meant to show the company's appreciation for its hard-working drivers. The two-installment Appreciation Pay program rewards drivers based on all miles driven and is timed to give them additional cash in time for the upcoming holidays.
Company drivers will earn an additional two cents per mile for all miles they drive from Sept. 29 through Jan. 31, 2021. The first installment will be paid Dec. 18 for all miles driven during October and November. The second installment will be paid on Feb. 5, 2021, for all miles driven in December 2020 and January 2021. Drivers are eligible immediately upon hire but must be employed on the date of distribution to receive their bonus, according to the company.
Montgomery's dedicated drivers will also receive appreciation pay during the same time of up to $30 per week paid out Dec. 18, and Feb. 5, 2021.
"We are so proud of our driving force here at Montgomery Transport," said Rollins Montgomery, CEO of Montgomery Transport. "While we recently celebrated National Truck Driver Appreciation Week, it is important to us to continue to showcase our appreciation so our drivers know how important they are every single day."
Montgomery Transport has also been helping its drivers during the COVID-19 coronavirus pandemic. A statement from the company said accommodations have included deferring payments from contractors, offering additional bonus payouts, and providing protective masks, gloves, and hand sanitizer. The carrier introduced an electronic bill of lading process with several of its top customers to keep their drivers and customers compliant with social distancing recommendations while reducing unnecessary exposure.
Montgomery Transport is a nationwide, flatbed carrier specializing in over-dimensional freight and full transportation management.