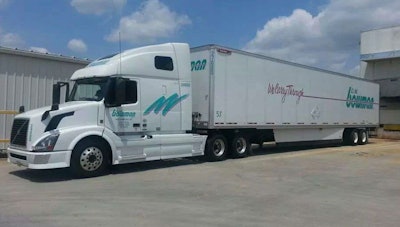 D.M. Bowman recently announced the largest pay raise in the company's history.
On top of its new pay increase, Williamsport, Maryland-based D.M. Bowman plans to overhaul its bonus pay system. Drivers will be able to earn six additional cents per mile every week for being successful in the areas of safety, customer service and fuel efficiency. It is the company's goal that the new bonus system will be simpler to track for new drivers, and easier for experienced drivers to predict if they will achieve the earned bonus each week.
"2020 brought a new set of challenges never before seen within our industry and never before seen with our own company," said CEO Brian Hall in a video posted to the company's website. "Our drivers continued to carry through in the middle of a pandemic when other industries had the luxury of staying home and staying safe."
D.M. Bowman employs about 450 drivers.