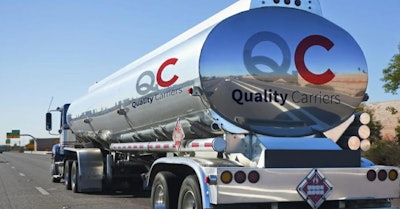 CSX railroad announced Wednesday, May 12, it has signed an agreement to acquire Quality Carriers.
Terms of the deal were not disclosed.
Quality Carriers, which operates the largest liquid bulk chemical trucking network in North America, will become a standalone entity within CSX and remain headquartered in Tampa, Florida.
Quality Carriers operates an extensive bulk tank trucking fleet with around 2,500 drivers and more than 100 company-owned and affiliate terminals and facilities throughout the U.S., Canada and Mexico.
CSX's is one of the largest U.S. railroads and it operates more than 21,000 miles of track in 23 Eastern states and two Canadian provinces.
The deal creates a unique multimodal chemicals transportation system that will expand the reach of both CSX and Quality Carriers.
Quality Carriers' management team, led by President Randy Strutz, will continue to lead the business as part of CSX.
The transaction is expected to close in the third quarter of 2021, subject to regulatory review and certain customary closing conditions.