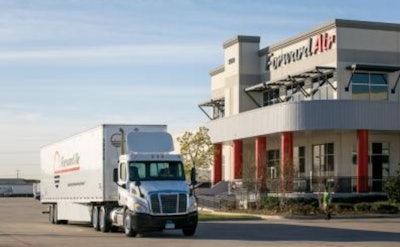 Forward Air Corporation is offering a new destination-based pay increase for its fleet partners within its LTL and Truckload divisions. The destination-based model provides additional compensation to team and solo owner operators based on the destination of their load.
"We are excited to make this adjustment, as it helps level-set supply and demand," said Tim Parker, Forward Air senior vice president, Linehaul Logistics. "Some areas of the country are less attractive for drivers due to factors such as urban road congestion, crowded fuel stops, limited parking or frequent road construction. These factors can lead to reduced utilization and higher equipment maintenance costs. The destination-based compensation increase will help offset those additional costs."
The destination-based compensation increase comes after the company implemented its largest-ever rate increase for leased owner-operators in March. Forward also offers a lucrative sign-on bonus program to help drive first-year profitability for transitioning owner-operators or fleet owners. The bonus consists of $10,000 per team truck and $4,000 per solo truck added to the Forward fleet – all paid out in the first year of service.