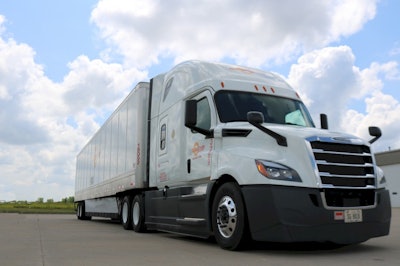 Barr-Nunn Transportation has been named certified as a Top Pay Carrier for the 17th year by the National Transportation Institute.
The National Transportation Institute awards carriers the Top Pay Carrier designation yearly in three critical categories: top tier pay, health and retirement benefits, and carrier stability. The institute's evaluation process and results are weighted to a single index number and compared to other carriers to create a selected group of the best-paying carriers.
RELATED NEWS: Barr-Nunn offers innovative Shift Load Pay option for drivers in some locations
"Barr-Nunn Transportation's success is based on safety, service, and efficiency, all of which depends on our drivers," said Rene Beacom, Barr-Nunn Transportation president. "We feel that our drivers are the best in the industry, and we in turn constantly strive to offer the best pay, benefits, retirement, equipment, and overall quality of life to our drivers," says
The National Transportation Institute was founded in 1995 with the goal of providing accurate benchmarks to truckload carriers on company driver and owner-operator compensation history and changes.
Search thousands of trucking jobs to find the job you want.
Find Your Next Job Today